---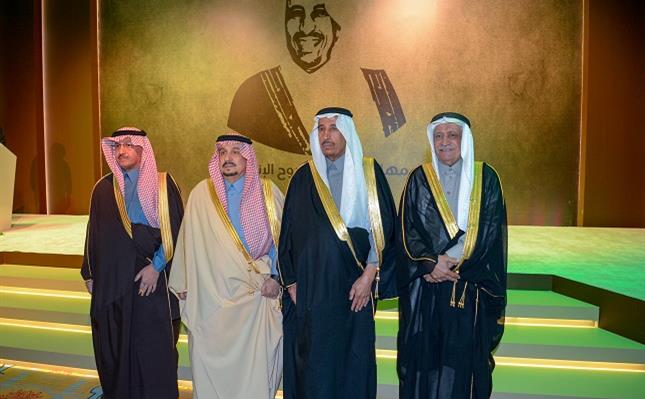 ---
SABIC pays rich tributes to former Chairman at grand ceremony patronized by Riyadh Governor
05/02/2018
Under the patronage of Prince Faisal bin Bandar bin Abdulaziz Al-Saud, Riyadh Governor, SABIC hosted a grand ceremony at Al-Faisaliah Hotel in Riyadh on February 4 to honor its former Chairman, Prince Saud bin Abdullah bin Thenayan Al-Saud, in the presence of a large number of princes, ministers, senior private and public sector officials, and SABIC leaders, including Dr. Abdulaziz Aljarbou, Chairman, and Yousef Al-Benyan, Vice Chairman and CEO.
Speaking on the occasion, Prince Faisal bin Bandar praised the leading role played by Prince Saud in SABIC and the government sector. "I take great pride in joining you to honor a colleague. His experience with SABIC extends over a long period since its early days. He has played an important role in several sectors, and is greatly appreciated by everyone due to his hard work and humbleness," the Governor said.
In his speech, Prince Saud said he was honored by the presence of Prince Faisal at the event. He expressed his sincere feelings towards the Kingdom's leaders who, he said, had given him so much. He specifically mentioned late King Fahd bin Abdulaziz Al-Saud, late King Abdullah bin Abdulaziz Al-Saud, and Custodian of the Two Holy Mosques King Salman bin Abdulaziz Al-Saud.
In his opening remarks, Dr. Aljarbou said that Prince Saud is one of the pioneers of industrial development in Saudi Arabia. While thanking the former Chairman, he said that SABIC would always be indebted to him. Since he assumed the chairmanship in 2004, the company has seen record profits and rising production levels. It had even ranked top in the world in operating profit, total assets, and net profits, he said.
Al-Benyan described Prince Saud as a "skillful leader with a human touch." He said he did not recall any meeting with Prince Saud that did not end harmoniously with full agreement on key issues. He is well known for his refined manner during discussions, which put everyone at ease. "We will never forget your farewell speech at the last meeting of the General Assembly when you spoke proudly of the company's journey and achievements. You then turned to address the staff with words of emotions that touched everyone's hearts," he said.
Prince Saud and his achievements were highlighted on the occasion through films and presentations. They focused on Prince Saud as a leader with a strong human spirit, and featured interviews with people who had the privilege of working with him, warmly recalling their years of association.
At the end of the ceremony, the Riyadh Governor honored Prince Saud with two mementoes – one on behalf of the SABIC Board members, and the other on behalf of the management and employees. At the end of the ceremony, people who had worked with Prince Saud in the public and private sectors availed of a photo opportunity with him.
Riyad Al-Faiz
Leader, Global Communications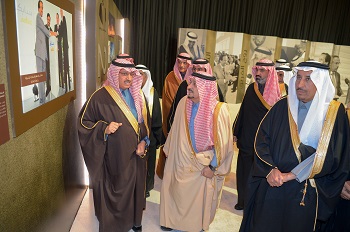 ---