Our Future
Our business is about innovation, finding solutions which drive change and economic development through collaboration. Our heritage places relationships at the center of our operating model, allowing us to not only understand and anticipate customer needs, but to jointly develop solutions that drive value throughout our customers' businesses.
From making cars and planes more fuel efficient to conserving water and maximizing crop yields in harsh farming environments, we innovate to find solutions which help our customers achieve their ambitions. Since 2015, we have invested $2.3 billion in technology and innovation to stay ahead of the market.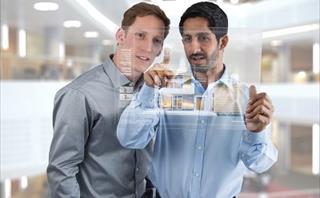 Technology and Innovation in the "New Normal"
Even before the rise of the COVID-19 pandemic, digitalization and the mitigation of climate change were both high on the global chemical industry's agenda.
Read More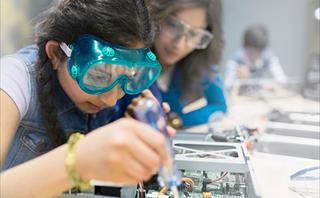 SABIC's Role in Driving Science & Technology Education Globally
At SABIC, our Corporate Social Responsibility (CSR) efforts focus on four priority areas: Science & Technology Education, Environmental Protection, Health & Wellness, and Water & Sustainable Agriculture along with a commitment to community giving and providing assistance to people who need it most.
Read More