Anas Kentab
Executive Vice President, Europe Repositioning Program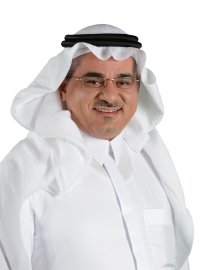 Before assuming his present position, Mr. Kentab was Executive Vice President, Crude Oil-to-Chemicals, and earlier the Executive Vice President, Agri-Nutrients.
Mr. Kentab joined SABIC in 1993 as Manager, Projects & Coordination. Since then, he has held managerial positions in various functional areas of Intermediates, when it was a strategic business unit. They included Business Financial & Reporting Planning, Strategy & Investment Planning, Ethylene Glycol Operations, and Mono-Ethylene Glycol Business.
The other positions he held were General Manager, Intermediate Operations & Planning; Vice President, Olefins and Industrial Gases Global Business Unit; Vice President, Polypropylene Global Business Unit; and Vice President, Polyethylene Global Business Unit.
He was also the Chairman of Al-Bayroni, and Board Member of SSTPC, Sadaf, Yanpet, Kemya, and Sharq at different times.
He presently serves as Board Chairman, United; Board Chairman, Saudi Organometallic Chemical Company; and Vice Chairman, SAFCO.
Mr. Kentab holds a Bachelor's degree in Mechanical Engineering from King Saud University, Riyadh. He has also undertaken several management and leadership courses.