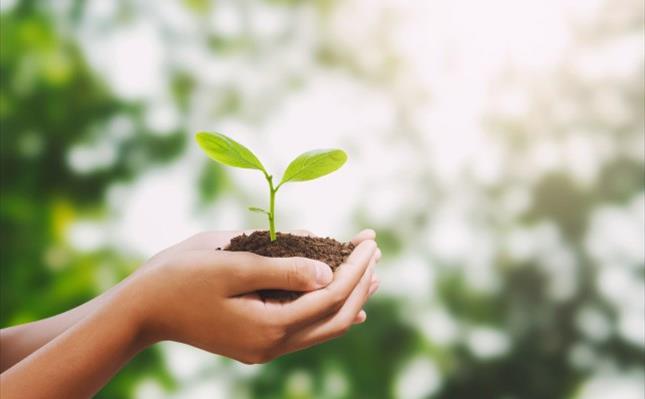 Pipe Portfolio for Infrastructure, Domestic, Industrial and Agri- & Aquaculture applications
Pipes that are easier to create, more economical to run and maintain, safer and more sustainable, with ever-shrinking carbon footprints. Smarter materials have a big role to play in this area, and SABIC's expertise and vast portfolio of pipe products is helping designers and contractors with the materials they need to build a better future.
SABIC Solutions for infrastructure
A latest development by SABIC, SABIC® RELY 5944HT, is a black high-density polyethylene compound produced from bimodal technology. Classified as an MRS 10 material, it provides superior long-term hydrostatic strength at elevated temperatures balanced with high slow crack growth resistance and low sagging performance, providing enhanced safety in long-term use in demanding applications.




SABIC® 5944HT a black high-density polyethylene compound

SABIC® RELY 5933RD black compounded, which fulfills the requirements of EN 12201-1 and EN 1555-1, is characterized by superior performance against the most aggressive chlorinated disinfectants, combined with excellent slow crack growth resistance which makes the material typically suited for use under demanding disinfecting circumstances and installation in trenchless conditions.
SABIC Solutions for domestic
| | |
| --- | --- |
| Polypropylene random copolymer (PP-R) hot and cold water pipes offer easy installation by welding, are both taste & odor neutral, and offer good temperature and pressure resistance and can reduce thermal expansion of the pipe caused by fluctuating water temperature. | PP-R systems are a sustainable alternative to traditional copper pipes since they are corrosion-resistant, and the ease of installation means less energy consumed in the process. |
| PE-RT II offers a good balance of performance and total cost of ownership | To complete our offering for domestic applications, SABIC has recently added PE-RT II class polyethylene, a high-density polyethylene compound produced from an advanced cascade process using multi-modal technology. This offering provides excellent high temperature performance enabling its use in radiator connections, secondary heating applications as well as for hot and cold water transportation. Furthermore, it provides an excellent candidate for metal pipe lining. |
SABIC Solutions for industrial
Reinforced thermoplastic pipes (RTP) and Thermoplastic Composite pipes (TCP) are replacing metallic piping systems in applications where high temperature and acidity of the fluids accelerate corrosion of traditional carbon steel pipelines such as hydrocarbon and water injection flowlines.
| | |
| --- | --- |
| SABIC thermoplastic material solutions enables products that offers cost-effective, corrosion resistant, flexible and easy to install pipes qualified through rigorous API 15S standard for demanding applications in the Oil & Gas industry. | RTP: SABIC Thermoplastic material solutions provides reliable and cost effective solutions to replace carbon steel piping in applications requiring temperature, pressure and chemical resistance. |
| SABIC P1600A is SABIC PO compound solution can typically be used in mining and dredging application. It can offer superior slurry abrasive resistance, easy processing ability, and excellent chemical & corrosive resistance. | SABIC P1600A is a newly developed polyolefin compound for abrasive slurry transportation, which is mainly used to increase the service life of piping system for chemical plants, mines and process industries due to their ability to resist corrosion and abrasion, and can safely transport aggressive and dangerous fluids and waste in an economical way. |
One recent development SABIC offers in this area is our XR19030E PP Mini-Random grade, which demonstrates an excellent balance between cold impact properties, pressure resistance and processability allowing a high performance offering for thick sheets and industrial pipes.
SABIC Solutions for Agri- & Aquaculture
Drip irrigation is one of the recent techniques developed and used to improve crop watering and offers the greatest potential in terms of water efficiency and crop yield. 
In its endeavor to support this vital sector, SABIC has engaged with pipe producers in the development of "standalone" solution. The newly developed grade, SABIC® P438J, is a medium Density Polyethylene natural resin, offering a combination of balanced stiffness and toughness performance, high melt strength, low gel content coupled with excellent processability owing to its tailored molecular weight distribution, flow properties and optimized additive package. The final products developed from P438J are fully recyclable including the inserted drippers.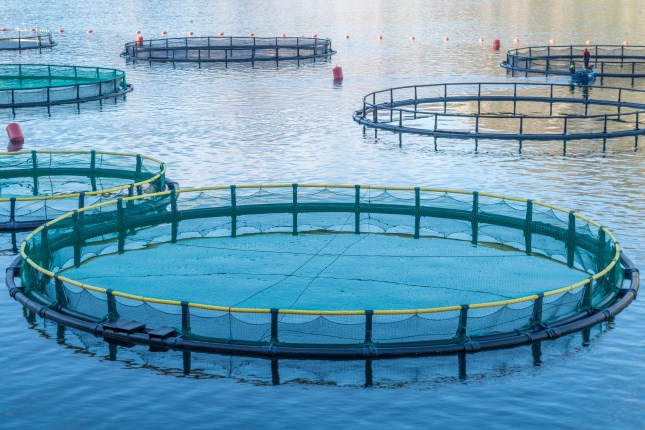 SABIC® HDPE P5808U used in cage fish farming
SABIC has recently developed SABIC® HDPE P5808U, a multi-modal high-density polyethylene with well-designed UV resistant additive package, which demonstrates an excellent balance between toughness, stiffness, Environment Stress Crack Resistance (ESCR) and anti-UV & anti-aging performance. This offering brings a better choice for outdoor applications, such as pipes and profiles in Aquaculture.